Scan to visit on mobile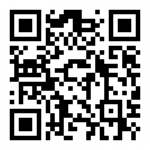 Asia Driving School (Sydney)
We have qualified driving instructors to train Special needs learners driving. We also have RMS approved Older Driver Assessors to assess the driving skills of senior drivers who are over the age of 85 before they renew their licenses.Our driving instructors also for Special Needs learners and our Older Driver Assessors can conduct lessons and assessments in English, 普通话, 粤语
Lessons  Hours:   8am to 8pm    (Monday to Sunday).
Enquiries Hours:  9am to 10pm   (Everyday)  
Our instructors can accommodate to fit your schedule.
For all your enquires or bookings, please feel free to
Call us on 0415 139999 > 我们都非常精通熟悉以下考場的考试路线>>
Rockdale, Miranda, Botany, Bondi Junction, Bankstown, Roselands, Revesby, Marrickville, Silverwater, Auburn, Macquarie Park, Chatswood, Hornsby.  考場的路考專家           SMS (with your phone number and name), we will get back to you asap
Email us: [email protected]
Thank you for visiting Asia Driving School (Sydney) website!
悉尼驾校学车教练,RTA资深教练,RTA正规注册持牌教练,悉尼专业驾驶教练,悉尼华人教练推荐,悉尼驾校推荐,悉尼华人驾校推荐,雪梨华人教练推荐,雪梨驾校推荐,雪梨华人驾校推荐,雪梨驾校,悉尼驾校, 雪梨驾校教练,悉尼驾校教练, 雪梨华人驾校,悉尼华人驾校, 雪梨学车教练,悉尼学车教练, 悉尼驾校推荐, 学车教练, 駕駛學校, 驾驶学校, 亞洲通駕駛學校, 亞洲通學車教練, 悉尼駕校, 悉尼駕校教練, 悉尼華人駕校, 悉尼駕校推薦, 悉尼學車教練, 悉尼學車推介, 考試路線, 路考路線, 路考一次通過, 學車教練, 亚洲通驾驶学校, 亚洲通学车教练, 悉尼学车推介, 考试路线, 路考路线, 如何路考一次通过,
Intensive Course
Learners can easily master the Essential Skills within as less as 6 Hours!
Steering techniques

Reverse parking

Three point turn

Kerb side parking

Safe following distance

Hazards responses

Observation checks (head check & shoulder check)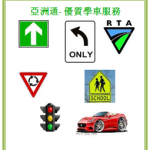 learner driving school sydney,driving school sydney eastern suburbs,driving schools sydney reviews,list driving schools sydney,Driving lessons sydney city,driving lessons sydney prices,cheapest driving lessons sydney,driving lessons sydney deal,driving lessons sydney five dock,cheap driving lessons sydney,Asia Driving School,Asia Driving School Sydney, cheapest driving lessons Sydney,driving lessoneastern suburbs,cheapest driving schools Sydney,driving schools Sydney,driving school Sydney,driving lessons Sydney,driving lesson Sydney,Asia Driving School,cheap driving lessons Sydney ,driving lessons Sydney , driving schools Sydney,cheapest driving lessons Sydney , driving lessons Sydney , driving schools , driving lessons,cheap driving school Sydney , driving lessonSsydney, driving school Sydney, driving schools Sydney,cheapest driving school sydney , driving school, driving schools, driving lessons, driving lesson,driving school Sydney cheap , driving lessons Sydney, driving schools Sydney, driving lesson,cheap driving school Rrockdale , driving lessons Sydney, driving schools Sydney, driving lessons,cheap driving school Beverly hills , driving lessons sydney, driving school sydney, driving school,cheap driving school Hurstville , driving lessons Hurstville, driving schools Hurstville,cheap driving school Maroubra , driving school Maroubra, driving lessons Maroubra,cheap driving school Randwick , driving school Randwick, driving lessons Randwick,cheap driving school Campsie ,driving school Campsie, driving lessons Campsie,Asia driving school (sydney) in gumtree,Asia driving school in Sydney,Sydney City,Sydney Eastern Suburbs,Kensington,Kingsford,Randwick,Maroubra,Botany,Sydney CBD & Sydney Metro,